Chris Fusaro
Sculpture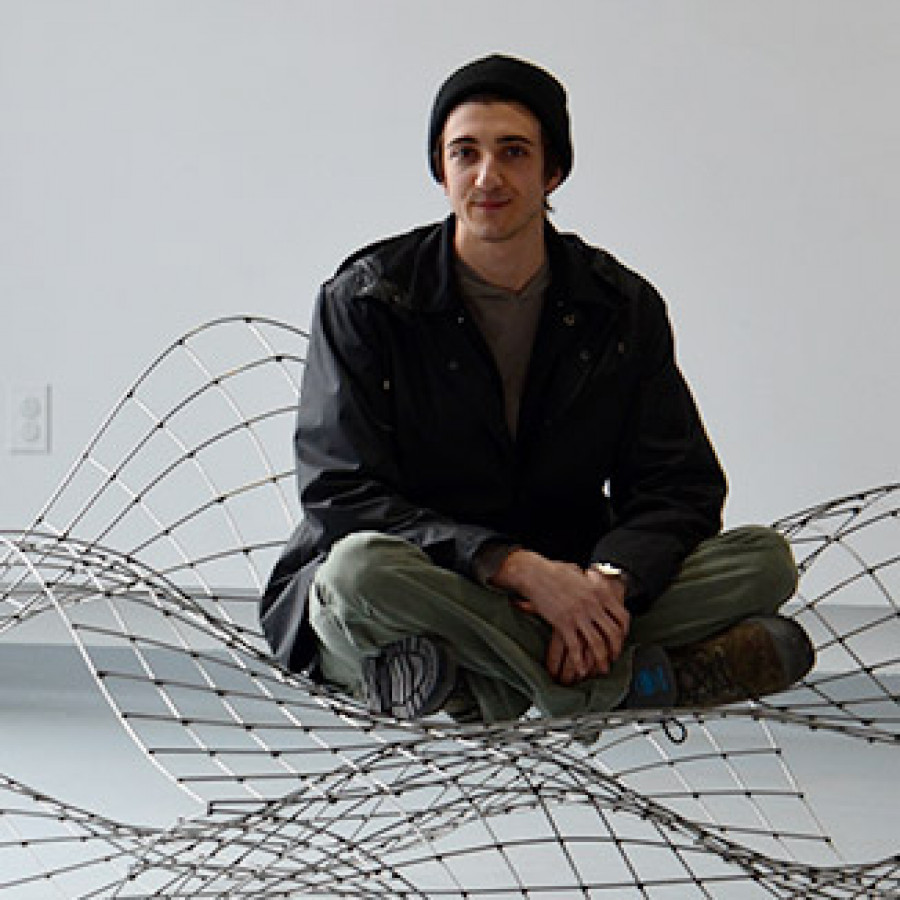 Biography
Chris Fusaro is an artist based in Montréal, Canada.
Following an education in industrial design, he earned his undergraduate degree in sculpture from Concordia University in 2018. While maintaining a focus on furniture and product design, he creates engaging objects that acknowledge yet defy their convention. His designs are not conceived as solutions to specific problems, but arise instead from the fascination for a certain form or material. Functionality becomes the premise for evaluating the effects of applied form. Figuring out if a shape can be assigned a function, or whether a material has the potential to be practical is the foundation of his process. Through this alternative approach, he discovers designs that fulfill their function in new ways.
Discover more about the artist
Artistic approach
Influenced by his technical education in design, he maintains a design for manufacturing approach, respecting ideals of efficient fabrication and production, while also incorporating techniques of craft and sculpture that set his objects apart from the mass made. From idea to execution, he seeks to develop designs that are a genuine reflection of their materiality and fabrication, be they natural or artificial, manual or automated.