Raphaëlle Groulx-Julien
Painting, sculpture, photography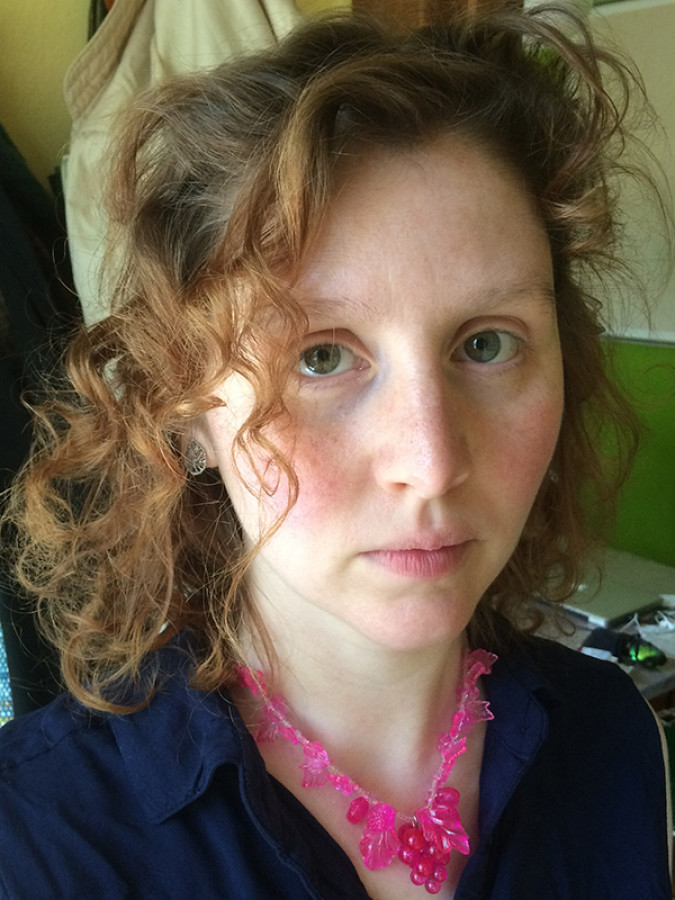 Biography
Raphaëlle Groulx-Julien's artwork reflects multidisciplinary research involving painting,
drawing, printed mediums, and sculpture – especially mouldings and ceramics. Regardless of the medium, she always incorporates assemblage, collage, juxtaposition, and confrontational images and objects. Raphaëlle simultaneously experiments with the traditional use of mediums, such as oil painting and porcelain, and the use of mass-produced images. Her research conveys first and foremost her enchanted, and sometimes playful, view of the world. The common thread in her work is an exploration of the individual's interaction with desire, via a sublimation of materials that occurs through the connection of images and objects.

Recipient of a SSHRC grant, Raphaëlle Groulx-Julien will begin her Master's in Arts visuels et médiatiques at UQAM, in September of 2020. In 2018-2019, she participated in La somme des distances festival – the culmination of a graduate project consisting of 2 exhibitions and 2 performance evenings, which unfolded over 2 semesters. In 2017, in addition to exhibiting her work as an artist, she coordinated Quelques parts, an extracurricular exhibition organized by students. More recently, Raphaëlle had the opportunity to take part in the Les Encans de la quarantaine initiative.
Discover more about the artist