Catherine Boisvenue
Drawing, painting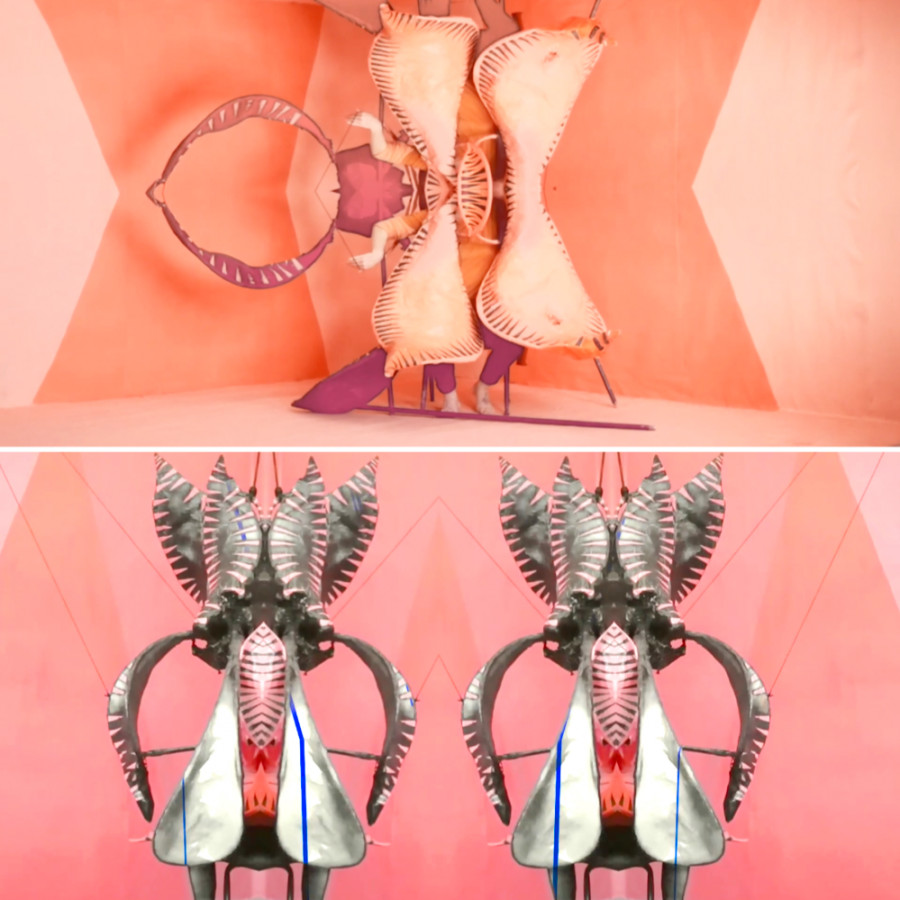 Biography
Catherine is a contemporary artist living and working in Montreal. Her practice evolves mainly around painting, a medium that she also uses in a sculptural, installative and performative dimension. She works on large paintings, movable installations and portable sculptures with which she can dance, play and snuggle. Her work is imbued with magic and enters in conversation with the worlds and subtle dimensions that surround us. Not evolving around fixed concepts, her practice is rather the expression of a source that is fueled by the unseen, the nature and the intuition.

Catherine is completing a master's degree in fine arts in Concordia University's painting program in 2020. During her academic process, she was awarded the Harriet and Abe gold entrance bursary at Concordia in 2017, the Tom Hopkins prize at Concordia in 2018 and won the first jury prize at the Contemporary Art Fair of St-Lambert in 2019. She was received in the artist-in-residence program of Unpack studio in Havana in 2017, the artist-in-residence program in Despina in Rio de Janeiro in 2016 and participated in the 2017 edition of the ARTCH program in Montreal.
Discover more about the artist
Artistic approach
I work with painting, involving research that also veers into sculpture and installation. My current project echoes the poetic narrations that I write, texts that are inspired by mythological, shamanistic and animistic universes. My works have the power to communicate and transform inner reality, and adopt the language of the unconscious to address both individual and collective memory and trauma.

Various rituals are involved in the creation process. Therefore, I paint repetitive motifs on the canvas, dominated by fluorescent pinks and pastel colours. The motifs are reminiscent of textiles, jewellery, voodoo talismans, or other bizarre objects, and represent magical ingredients that I bring together to concoct pictorial potions. I establish a chromatic code based on the subtle forces I wish to invoke, and on the effects I wish to obtain from them. Once it has been painted, I cut up the canvas and reassemble it into raw sculptural compositions, which I present in the form of interior and exterior installations. I thereby invoke powers, which I transfer to the work when I transform it. The new work then becomes a form of sorcery amulet.

My work fits into the surrealist and abstract expressionist movements, and has some connection to feminist movements, without specific affiliation. For the past few years, I have been exploring performance art, involving the creation of an environment in which the witch, warrior or "bruja" that I incarnate can be revealed.

I am a magician; I cast spells. To achieve this, I sew from rainy days until sunny days, and I connect glaciers to volcanoes. And if, perchance, monsters from the past awaken, I cut their tongues off with a knife to silence them.