Maude Corriveau
Drawing, painting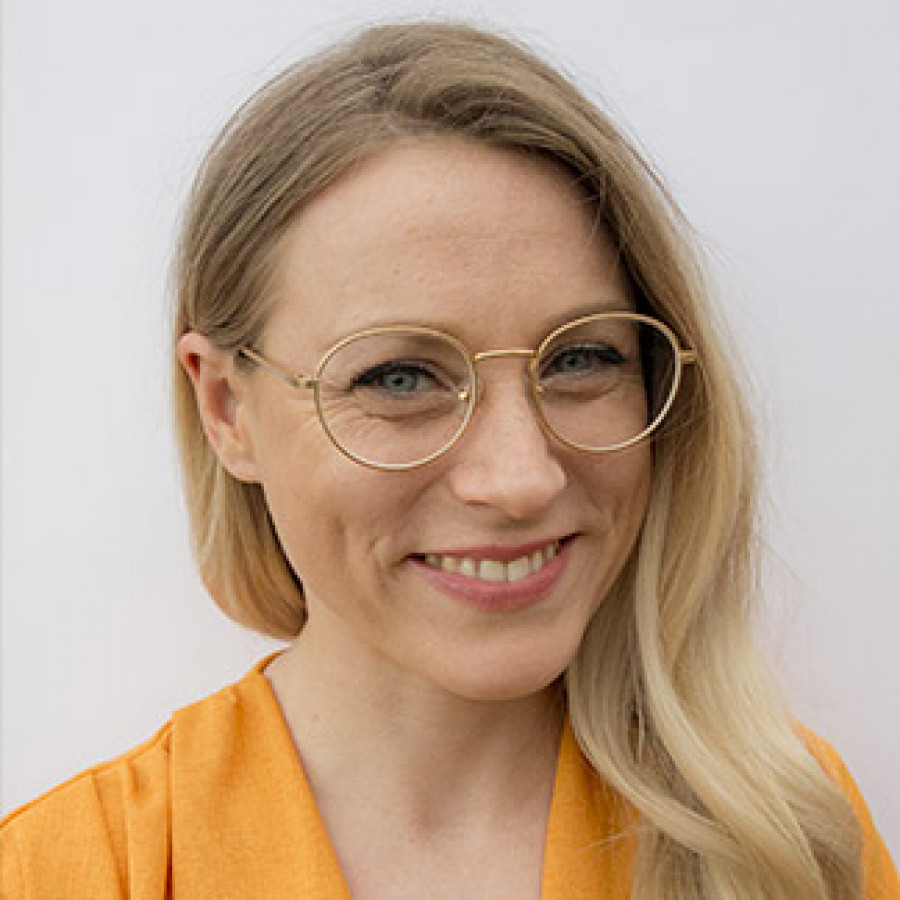 Biography
Maude Corriveau lives and works in Montréal. In 2009, she earned a Bachelor's in Visual and Media Arts at UQÀM. She started her career as an illustrator. In 2016, she started a Master's in Visual and Media Arts at UQÀM, in which she had the opportunity to participate in an interuniversity exchange at the Ecole nationale supérieure des arts visuels de La Cambre, in Brussels. In 2018, she became an Instructor in the Certificate program in Visual and Media Arts at UQÀM.

Maude is interested in the flashy and obsolete objects of consumption that contribute to forming our cultural identities. Through a process of selection, assemblage, photographic shooting and hyperrealistic representation in drawing and painting, she unveils their materiality and aesthetic qualities, along with conveying a tension between artifice and classical mimesis ideals.

Her work has been part of many group exhibitions, including at Galerie B-312, Centre de diffusion et d'expérimentation de l'UQÀM (CDEx) and at Musée des beaux-arts de Mont-Saint-Hilaire. Her work is also part of several private collections in Canada.
Discover more about the artist
Artistic approach
Unearthed in second-hand shops or dollar stores due to their aesthetic qualities, I collect all sorts of objects that are cheap, festive, residual or without much value. This process prompts me to question the status of objects of consumption, which act as metaphorical mirrors of our cultural identities. Such objects conjure up hedonism, egocentricity, artifice, planned obsolescence… They are attributed subjective symbolic value that sometimes plunges them into the realms of childhood and kitsch, along with the effects of mockery and (dis)enchantment.

Fascinated by the play of light on materials and manipulations that make shadows and vibrant reflections emerge, I gather together these artifacts based on their unique artistic properties, such as sparkle, iridescence, translucency, fragility and junkiness. I wish to portray outdatedness as sublime, transform the banal into something sacred, and convert bad taste into something precious and wonderful, through conferring on them an aura-like luminosity and iridescent chromatic qualities.

By isolating my subjects from their frame of reference, I proceed to assemble various types of elements, like knick-knacks, toys and gift wrapping materials, which I stage and photograph. Favouring drawing on medium- to large-format paper, I explore still life and trompe l'œil codes through a process of hyperrealistic representation. Very attached to manual work in a world that is more and more electronic, industrial and virtual, I use my technical savvy to create a tension between the aesthetic ideals of mimesis – that is, between the interpretive and idealized imitation of reality – common in classical painting – and the triviality of my iconographic decisions rendered with Prismacolor pencil crayons, illustrating things like crumpled cellophane and intertwined straws.

I work with seduction strategies, and am interested in the illusions that engage the viewer in active participation. Once their senses have been tricked, the viewer develops an intimate connection with the work. This approach recently led me to explore sculptural forms and qualities. These new avenues could serve as an extension of my pictorial production, and offer new installation possibilities aiming to further mystify the experience conveyed by the work.