Natacha Nellis
Drawing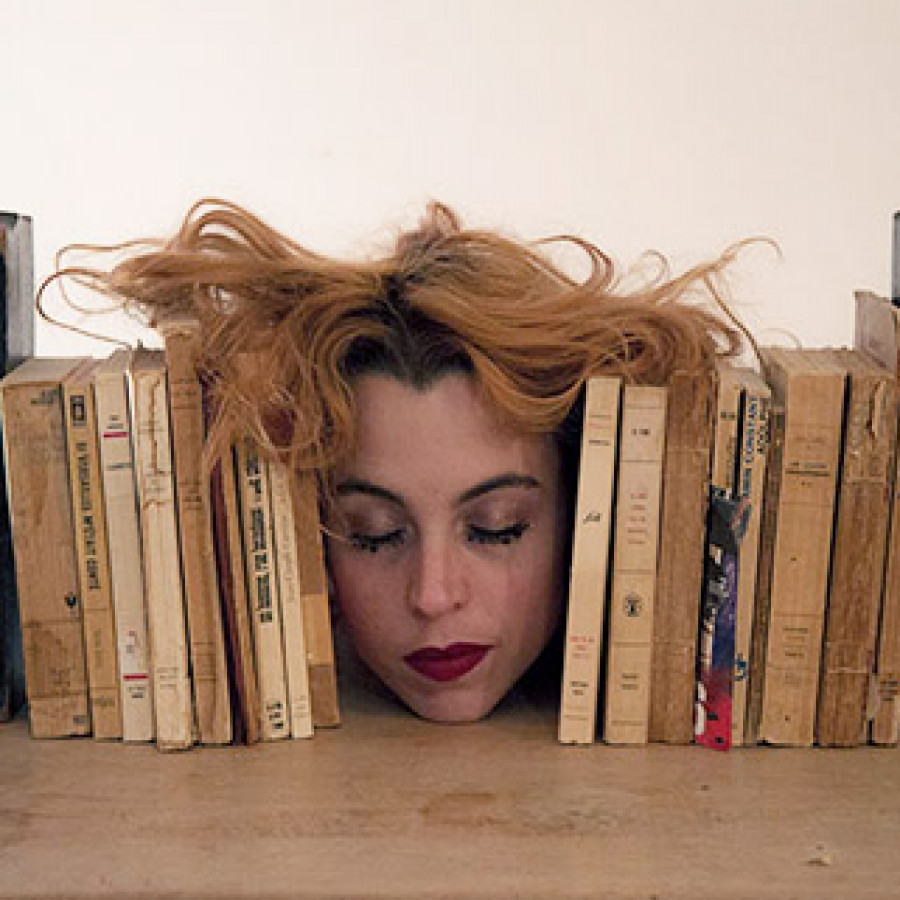 Biography
Natacha Nellis was born in 1985 in Montréal, Québec, where she currently resides. Very quickly drawn to the arts and stage direction, her love of costumes and other personal interests prompted her to pursue collegial studies in fashion design in 2009. Her need for further freedom in production subsequently led her to reorient her studies to the visual arts. Her first pregnancy interrupted the course of her studies, which she then resumed directly at UQÀM in 2013, to complete a Certificate – still in Visual Arts.

It was in this context that she defined and perfected her style, as much in drawing as in painting and sculpture, resolutely based in surrealism with fairytale accents, an inspiration carried on the wings of dreams and childhood. In 2015, her second pregnancy prompted her to gently pursue her Bachelor's in Visual and Media Arts at UQÀM, as a non-program student. Completing the program in the spring of 2018, it's throughout the final year of her studies that she made a shift towards photography. She refined and exploited her already-mastered style, combining vintage ambiance, imaginary characters (often portrayed by her children) and mysterious objects – which she has either handmade herself, unearthed or collected in her home-studio, in order to make every moment of her life a creative moment.

The public has had the opportunity to see her work in the context of three group exhibitions: Parcomètres 2 at GHAM & DAFE gallery (2017), then Synthèse and Passages à découvert in a temporary location and at Galerie de l'UQAM (2018).
Discover more about the artist
Artistic approach
All of my works are staged. Each one of them is developed through grappling with technique and playfulness in a dance in which the partners' contours are deliberately blurred. It all starts with a game in which few rules are stipulated, continues as a joust in which not all elements are controllable, and finishes with an act in which the viewer is the sole judge of meaning.

My residence serves as my studio. Therefore, the decor of my life is already imbued with ambiance, the objects I use are those that I've accumulated and created over a decade, and my models are generally members of my family. All of the ingredients are brought together to create highly personal compositions, in which my role of "master artist" consists of managing decor elements, actors (despite themselves) and essential lighting. Aesthetic choices are therefore made and predetermined by the influences that not only mark my life, but also my art. Sepia, copper and somber tones, and velvety and old wood textures are immediately reminiscent of the Victorian era. Such effects are often reinforced by portrait compositions and the old-fashioned charm of accessories.

The stage is set – all that's left is to breathe the necessary life into the story, so it can be read. Next up in the contenders, as an influence that is just as perceptible in my life and my art: the universe of fairytales. My admiration for fantasy worlds is evoked through the suitable aesthetics that I favour and develop as much in art as in my life in general. Numerous examples demonstrate that an attraction to magical or alternative worlds is no longer reduced to the pejorative label of "childishness," or to deceptions of reality prompting more than one person to temporarily seek refuge in mysticism or phantasmagoria. Children, nevertheless, are ultimately the bearers of spontaneity and the ability to overlap between dreams and reality. They are an excellent audience when presented with a mystery, and capable collaborators in the context of games – or even narration. Their presence, or that of themes stimulating the imagination, is a call to make their magnificent innocence resurface.

When the curtain goes down, it's time to wrap up, retouch, print images, and if necessary, arrange the best shots of the session. Each selected scene can become a story in and of itself, but the interconnectedness of the scenes multiplies potential interpretations. So the viewer is left with the choice of assembling the elements that I provide as they wish, to find in their own way their own story, their favourite game, their inner child.