Remy Fortin
Drawing, painting, printing arts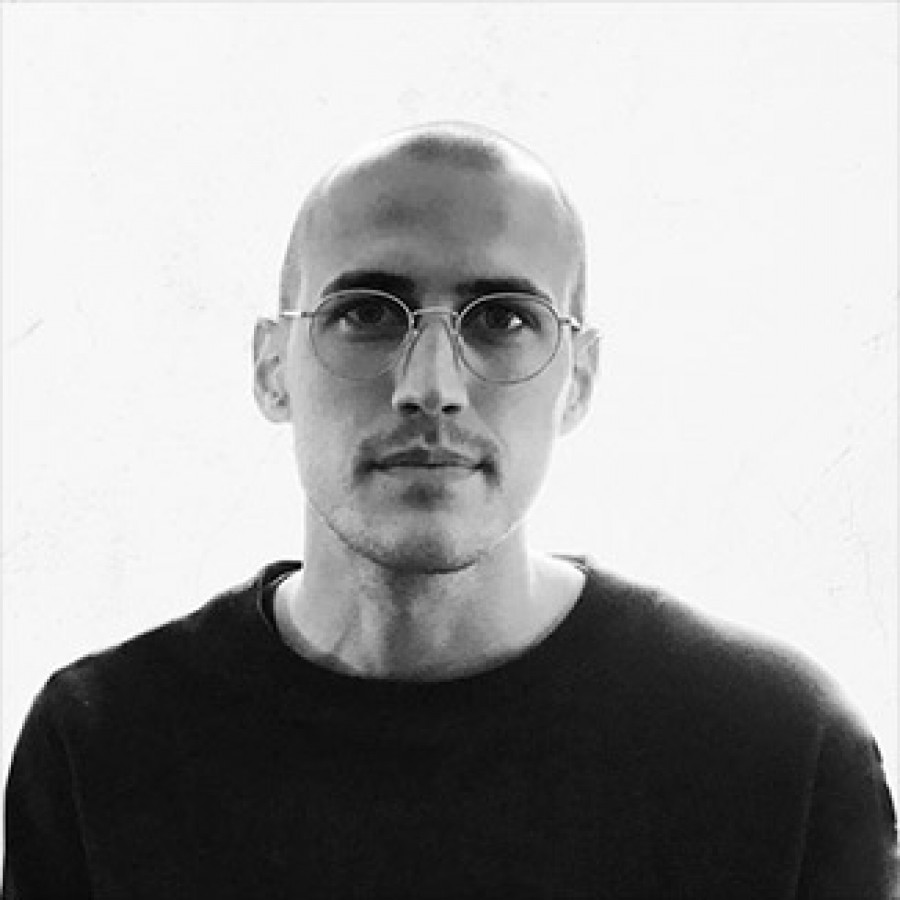 Biography
Remy Fortin was born in Sherbrooke, and completed his Bachelor's in Architecture at Université de Montréal. In recognition of his scholastic achievement and involvement, he was awarded the Professionals' Financial scholarship. He also earned third place in the Canadian Centre for Architecture's Interuniversity Charrette Canada-wide competition. He is a self-taught painter and IT programmer. In September of 2018, his work will be part of a group exhibition for ARTCH in Montréal.

Remy lives and works in Montréal.
Discover more about the artist
Artistic approach
Remy Fortin completed his Bachelor's in Architecture at Université de Montréal. As a self-taught painter and IT programmer, he combines both skill sets in his art practice. His work explores the relationships between drawing, painting and new digital image analysis and classification techniques. He constructs utopias, or imaginary cosmos, consisting of orderly artistic extrapolations based on logical and rigorous organization. The freedom of an expressionist painting and the precision of IT programming are tools that enable him to bridge the gap that usually exists between the poetic and the analytic, between sensibility and rationality.

Remy's paintings are first constructed using algorithms, thus they become part of a complex network that summarizes the overall formal and poetic potential of drawn subjects. His works open windows onto the world of simulated perspectives and suggestive forms, but don't forget their dull realities! They establish a back-and-forth between their illusionary depth and the immediate perception of colours and textures that must be flattened on the surface of the canvas. Remy refrains from choosing between figurative and abstract work. Rather, he creates paintings of imaginary – sometimes surrealist – plants, and compositions inspired by abstract expressionism and modernist painting.

He simultaneously works on digital mapping, which he develops (or conceives, constructs, etc.) to enable himself to organize the drawings that serve as subjects for his paintings. He files and tracks observations based on the resemblance of their trajectories, then conveys them in a harmonious arrangement evoking his orderly vision of the world. Ideally reflective of a computer's precision, his digital maps are also reflective of dystopian and metaphorical cold mathematical approaches, in which the inhabitants of a population are assigned a place based on appearance. Marginalized individuals are brushed to the side, and the best individuals are assembled around a central ideal, without being able to express their identities, unless through the attributes that serve to evaluate them.

Remy constructs an artistic space that consists of many dimensions. Voluntarily ambiguous, he opens up widespread questioning on the contradictions of a categorization system that opposes the individual and the group, reality and representation, scientific and spiritual, masculinity and femininity. His pleasant landscapes of plants and coloured clouds serve as a pretext for revealing surprising relationships within these binary categories, for blurring the lines that separate them and proposing potential reconciliations.