Brent Cleveland
Painting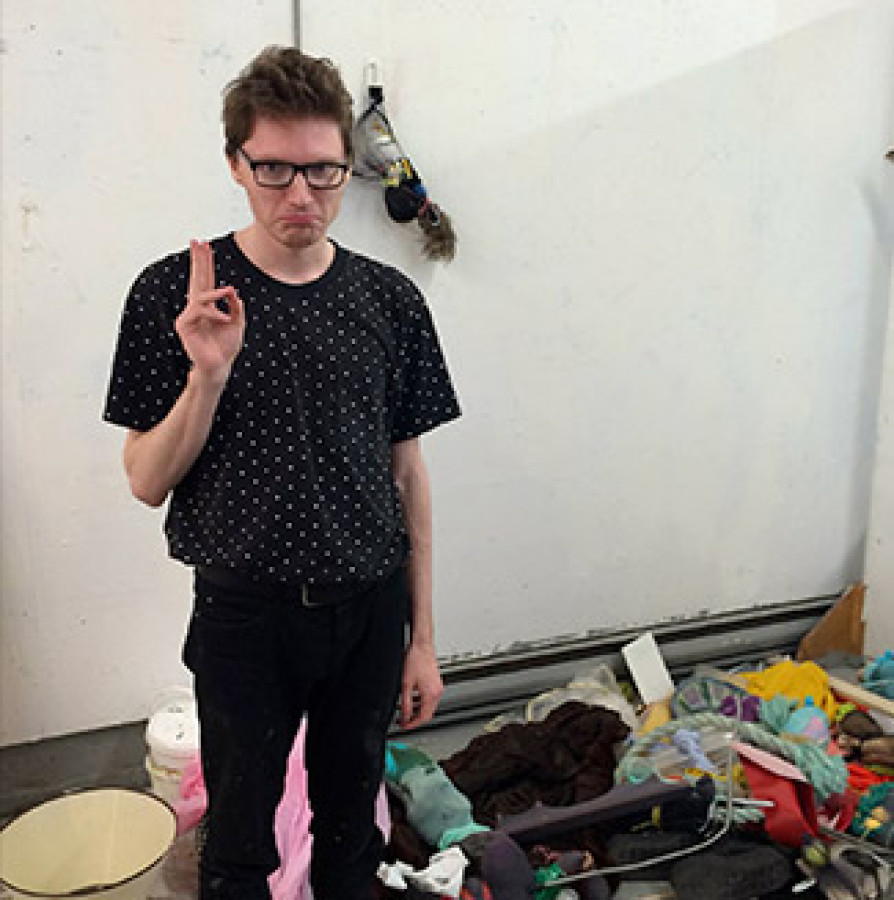 Biography
He received his BFA from the Nova Scotia College of Art and Design in 2016, where he was recognized with high honours, receiving the Arthur Lismer Award for academic excellence. During his BFA studies he received the Robert Pope Painting Foundation Scholarship, which helped him continue to create ambitious works of art.

Cleveland has exhibited in Halifax, Montréal, and Toronto. In 2018 his work was exhibited in the Darling Foundry Gallery in Montréal for Maureen III, as well as the Leonard & Bina Ellen Art Gallery for Ignition 14, curated by Tammer El-Sheikh and Michèle Thériault.

In 2016 he was in Art Mûr's Fresh Paint/New Construction in Montréal.
Discover more about the artist
Artistic approach
Duration has become increasingly important to my practice. In my studio I spend countless hours playing with sculptural objects and exploring the limitations of paint as a material. I play with paint and I paint with anything I find. Like exercises designed to develop my creative intuition and responsiveness, tangential studio explorations such as video and impromptu installation also inform my decisions as a painter. I'm interested in resolving the complicated problems and challenges I give myself. I interact with the canvas in a very dancerly way – responding to what is in front of me, then interrogating it repeatedly with counter decisions.

Philip Guston once said, "What I'm always seeking is some great simplicity, where the whole thing is just there and can't be this and that and that and that". This quote has become a mantra for me, playing a guiding hand from where I am coming to where I want to go.