Camille Lescarbeau
Drawing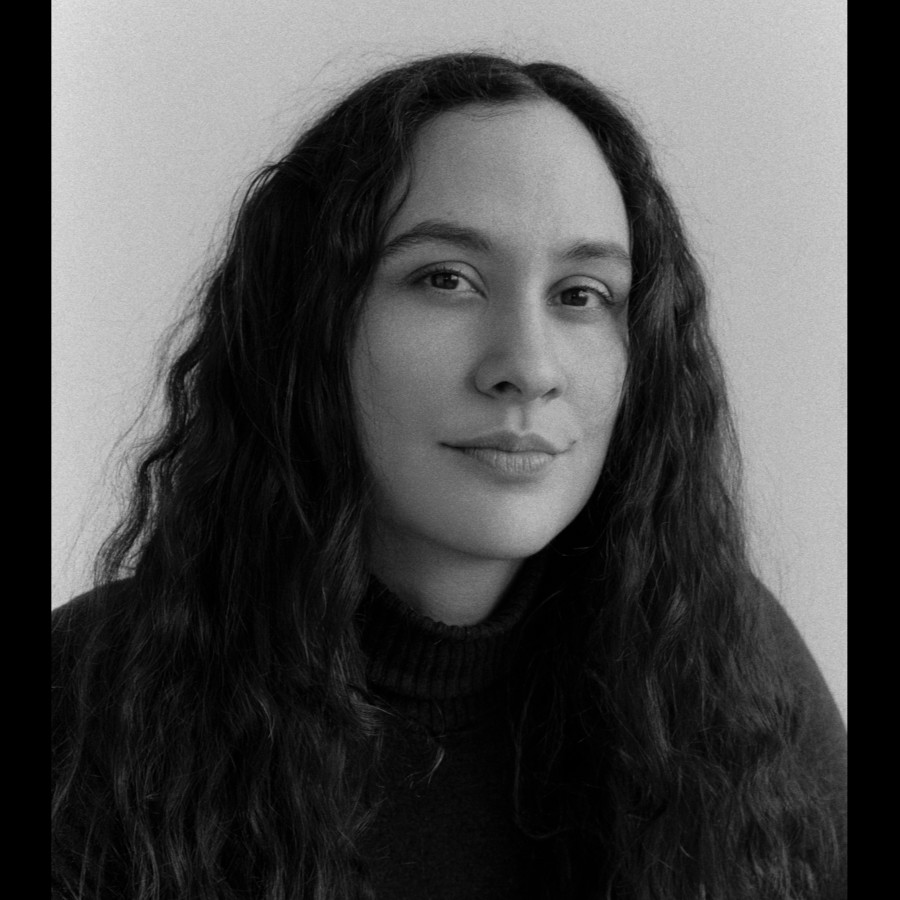 Biography
Camille Lescarbeau is a multidisciplinary artist based in Montreal. After spending over a decade in the world of dance, she now dedicates herself to the visual and textile arts. In 2017, she completed her bachelor's degree in Art History and Visual Arts at Concordia University. She kicked off 2018 with a stay at the NES Artist Residency in Iceland. After having developed her most recent poetry sequel as well as a series of embroideries on handmade paper, her words were published for the first time in the magazine NYX vol. 04 — and her work was displayed at the Livart. Her work has been showcased in several group exhibitions, including at the FOFA Gallery, the Espace Projet Gallery, the Imagier Gallery, Gallery MX and the Maison Antoine-Lacombe.
Discover more about the artist
Artistic approach
Influenced by her studies in dance and art history, Camille Lescarbeau focuses her practice on laborious processes, revolving around the physical body. Her curiosity toward materials and her passion for slow-paced and meditative creative processes are what guide her artistic approach. That said, she sways between drawing, video, paper, painting, embroidery, installations, photography and poetry.

Her work always unveils the infinite possibilities arising out of the repetition of simple yet laborious actions. Recently, she has come to realize that materials can act as a metaphor for the human condition, which is both delicate and in constant evolution. Her most recent creations have taken an ethical turn with regard to material as her pieces big and small are created using recycled materials. As she envisions a narrative approach to transforming the tangible world, Camille focuses on renewal and seeks to save material.