Juliette Blouin
Painting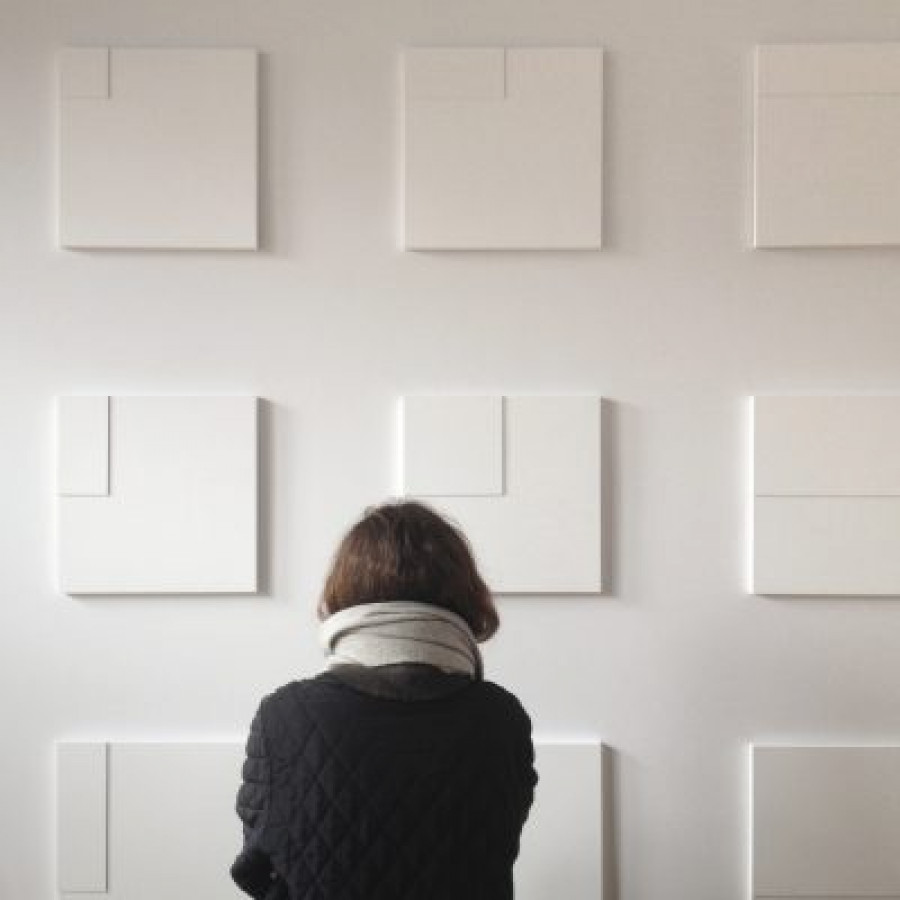 Biography
After graduating from the UQAM with a bachelor's degree in Graphic Design, Juliette Blouin decided to direct her artistic practice toward the visual arts. That said, her work is greatly influenced by design practices. Her personal, professional and academic paths have brought her to reflect upon the built environment and her contribution as a designer, and especially as an artist.
Discover more about the artist
Artistic approach
Juliette Blouin's artistic approach mainly revolves around the built environment. Her way of thinking and creating is patterned by the study of shapes and functions. Through her projects, she seeks to understand spaces, shapes and movements in order to accurately manipulate them in her creations. Her approach evokes a quest for perfection, for an official and functional balance, questioning our relationship with spaces and objects.