Sylvia Trotter Ewens
Painting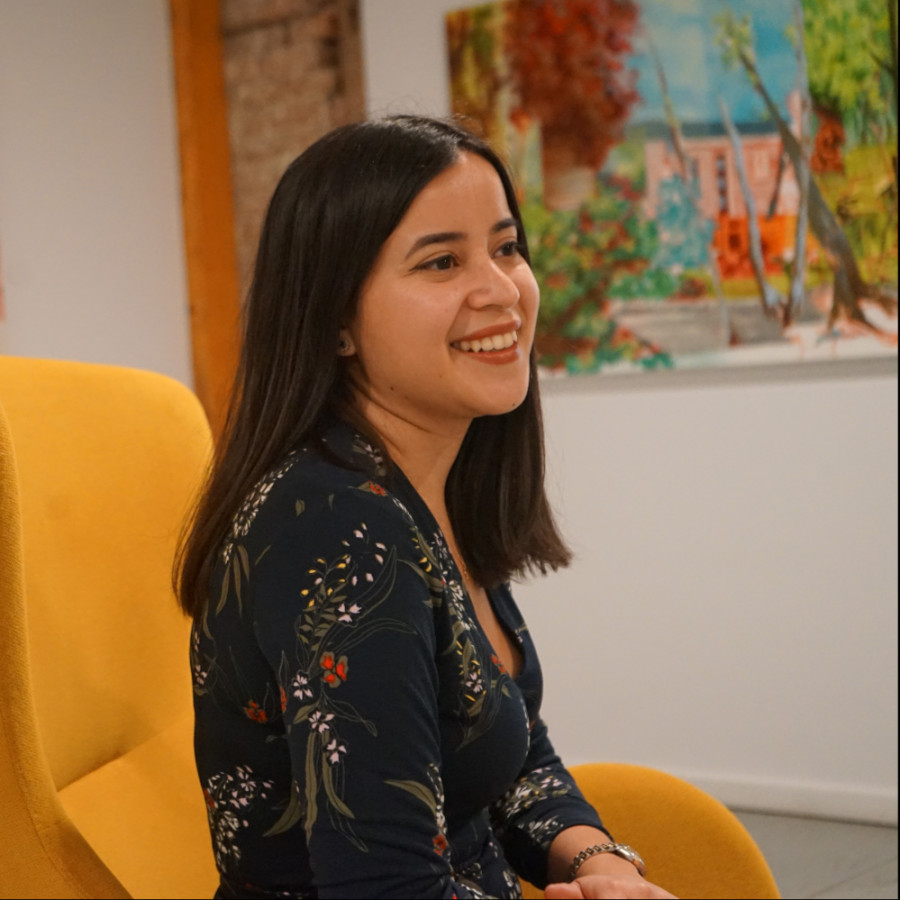 Biography
Sylvia Trotter Ewens is a Honduran-Canadian painter and installation artist based in
Montreal, Canada. Her work is comprised of small to large scale oil paintings and
installation work influenced by nature, waste and the urbanization of the landscape.
Trotter Ewens received a BFA from Concordia University in 2018 and is currently
working in Warren G Flowers Art Gallery at Dawson College. Her work has been
featured in group exhibitions such as Interfold magazine's Issue 11 event in Eastern
Bloc gallery, FOFA gallery's annual student exhibition, and VAV Gallery's exhibition,
AnthropoScene. Trotter Ewens will be having her first solo show at Montreal's AVE
Gallery this November, 2020.
Discover more about the artist
Artistic approach
Sylvia Trotter Ewens' paintings are a construction of spaces depicting the urban
landscape and contemplating on environmental ethics. Having been an observer of
rapidly evolving urban spaces in both her birthplace, Honduras and her home in
Canada, she is inspired by how artificiality enters the natural landscape through human
interventions, as well as shifting mentalities towards these spaces. In Trotter Ewens'
practice, walking, observing and documenting, are important steps in the process of
planning her work. While assembling gathered images, she builds imagined spaces with
aspects of control and organization that are dismantled back into messes or
reconstructions. Through this, the spaces in her paintings reflect their susceptibility to
change. Where a construction stands tall in one moment, in the next, it is overtaken by
a flood, fire, or new growth. Alternating between its natural and artificial states, these
shifting landscapes are a reflection on rapidly changing environments in relation with
human intervention. As an artist, Trotter Ewens aims to document the landscape as a
space that archives today's struggle in searching for a balance between the natural and
urban environment. She asks herself, what does that look like when working with ideas
relating to detritus, interventions, artificiality, environment and industrialization.