Robie Schuler
Photography, serigraphy, textile, performance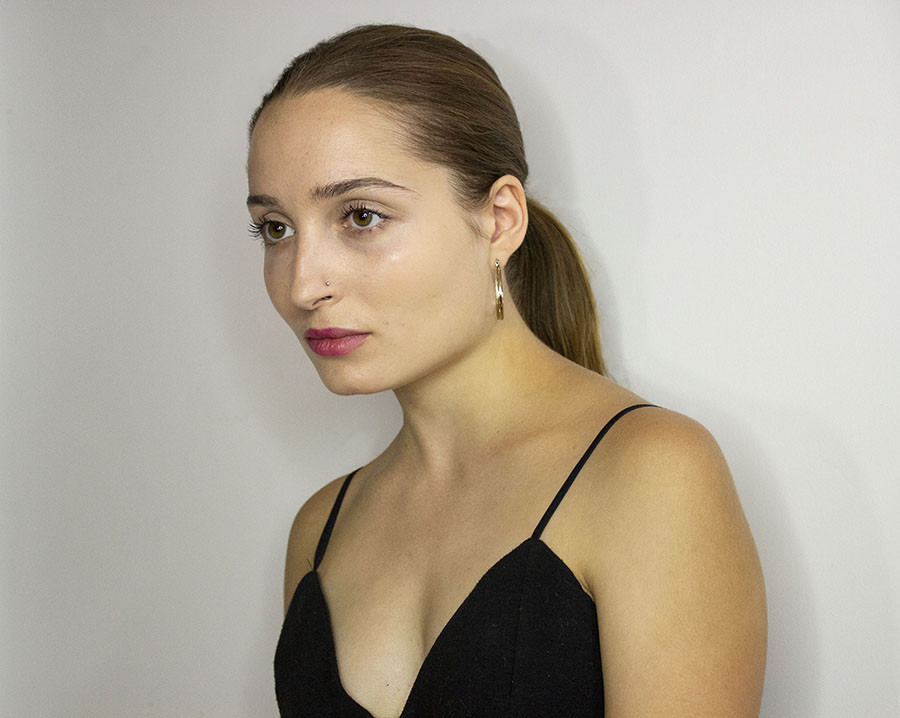 Biography
Born in Germany, Robie Schuler is living in Montréal. She first completed an acting and drama training, prior to changing her focus to visual arts. She obtained a D.E.C. in visual arts at Cégep du Vieux Montréal, then a Bachelor's in visual arts at UQAM (due to graduate in autumn of 2020). Robie presented her piece Lexique de la violence at the Paramètres exhibition, which took place at Espace culturel Georges-Émile-Lapalme at Place des Arts, in January of 2020.

She was also selected to present a photography project for the BMO 1st Art! 2020 competition.

Having herself been a victim of domestic violence and diagnosed with post-traumatic stress disorder, her art practice addresses the notions of trauma, its aftermath and everything surrounding violence – namely, rape culture. Her approach is often engaged and feminist.

She recurrently also works with the themes of traces, memories, and distance (both real and metaphorical) between individuals.

Robie addresses such subjects through metaphor, poetry, autobiographical fiction, and writing; also through a multitude of mediums, including installation, photography, video, and performance. She also regularly works with her family members. Complementary themes that are central in her work are empathy, then compassion (which follows empathy). She concentrates on erasing empathy bias in the viewer, with the aim of bringing back emotion and sensibility as an attempt to contribute to social changes.
Discover more about the artist
Artistic approach
In the context of ARTCH, Robie Schuler will present three performances, and deploy installations, all related to the performances, on the Dorchester Square.

The text is at the very heart of this project. It addresses, in one breath, the notions of trauma, rape culture, the banalization of violence, patriarchy, feminism, solidarity, and empowerment. The text becomes an object. It is embroidered, written on glass, with chalk, or read in a performance. The text gets erased over and over again, and is lost in the fabric or on the glass. It must be found in the landscape, but it is there. It escapes us, dealing with problematic discourses and culture to which we do not want to give thoughts.

In the performance Ce qui n'effacera rien, the artist talks about the boys club and everything that we forgive by blaming it on ignorance. In Les échappatoires, she addresses the way patriarchy obliterates violence and the ways in which victims of assault are blamed. La chaise focuses on apathy and denial. Then, in Ne pas être seul.e, she addresses the importance of community and solidarity. Finally, in Geschichte sur la distance et ce qui est proche, an autobiographical fiction work created along with her mom and sister, she focuses not only on violence and heartrending events, but also on love and acceptance, presenting it in the form of a three-voice lyrical story.