Clara Painchaud
Ceramic, print media and installation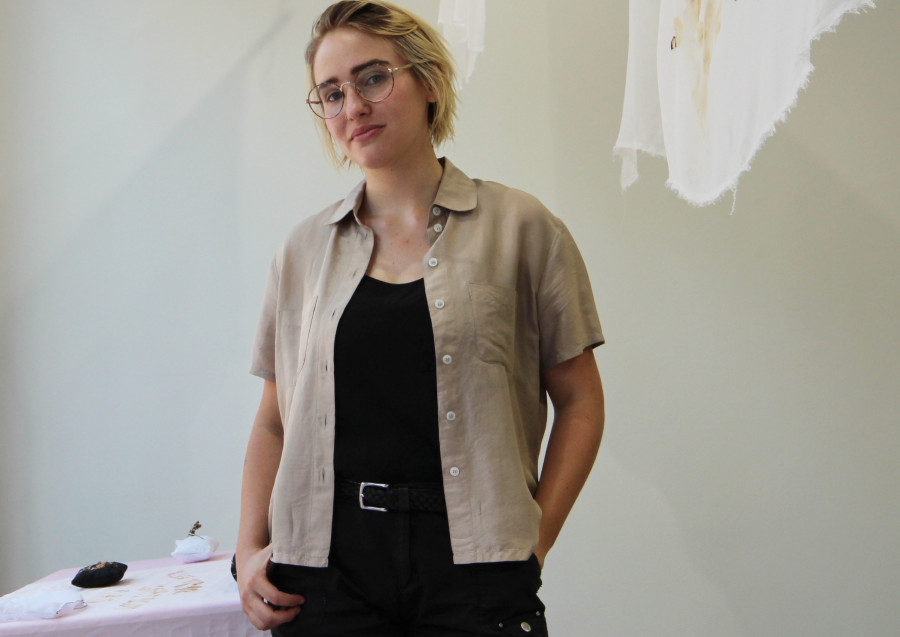 Biography
Clara Painchaud's work explores the tensions between violence and tenderness, featuring installation practices that favour ceramics and printed arts to give shape to their research. Having earned a Bachelor's in Arts visuels et médiatiques from UQAM, Clara lives and works in Montréal. They were the recipient for the EAVM/Arprim grant for production in printed arts (2019); and the Fondation McAbee grant, awarded in the context of the Paramètres XIX exhibition (2020). Among other exhibits, their work was showcased in the Centrale galerie Powerhouse window display in 2020.
Discover more about the artist
Artistic approach
Clara Painchaud examines inner spaces that are fierce and vulnerable. The artist's aim is to make visible these hidden spaces in which softness borders on violence, an intersection that reflects the power dynamics related to patriarchy and gender identity. Representing the epitome of transformational power, the witch occupies an important role in their work. Clara employs mysticism to create or destroy ritualized spaces in which everyday objects become symbols of power.
The artist's visual language is comprised of wilted flowers; fragile weapons; and useless tools made of porcelain, paper and fabric. They explore the overlap between craft and contemporary art through the use of ceramics and prints to create ambiguous objects. As a means of investing energy and breathing materiality into the work, most of the elements used are collected, gathered, or handmade via processes that require major involvement of the body. The creation process is therefore also part of the ritual aesthetic that Clara showcases. However, some of their pieces are mockeries evoking the tensions between gentleness and violence. The transformation of a weapon into a fragile object thereby becomes a way to proudly convey vulnerability that is potentially dangerous. The objects are deliberately set up on altars that evoke performative gestures – constituting the witch's workspaces, which are created to transmute vulnerability into power. Clara's work simultaneously commands gentleness and regeneration.