Cristel Silva Silva
Drawing, serigraphy, textile art, photography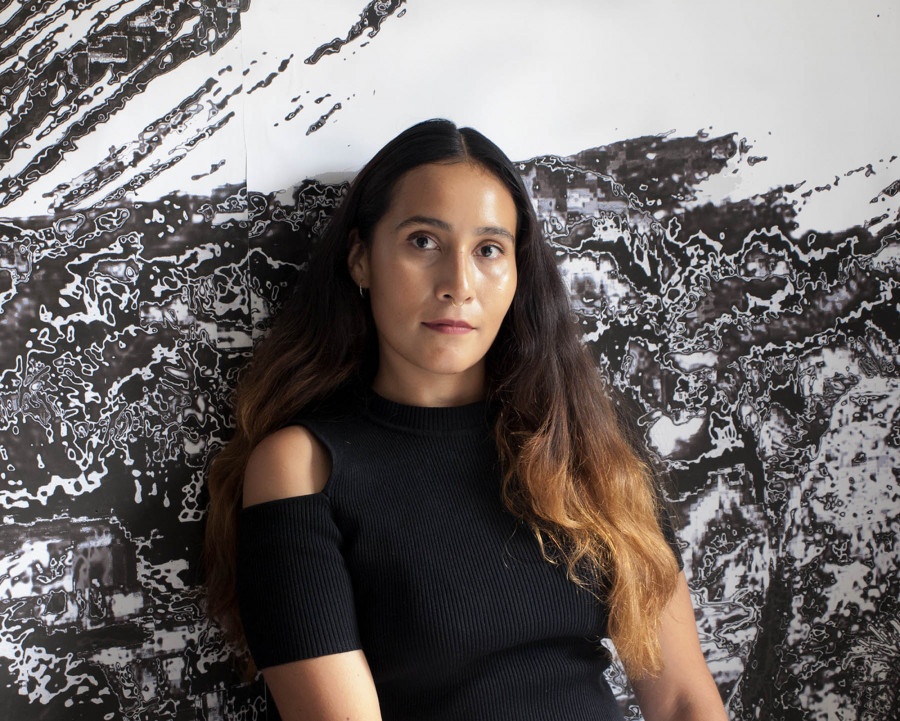 Biography
A graduate of UQAM in Arts visuels et médiatiques, Cristel Silva is interested in the notion of territory and associated reflections on individual and collective identity. Her work is multidisciplinary, and features mediums, such as textiles, photography, and installation, in order to present nature in the metropolis as a means of fragmenting power structures. She has participated in many group exhibitions, and her work has been displayed at Ateliers Jean Brillant, GHAM & DAFE, and at Galerie de l'UQAM. Originally from Mexico, Cristel lives and works in Montréal.
Discover more about the artist
Artistic approach
In her work, Cristel Silva conceives of inhabited territories as an ensemble of historical layers that shape and standardize the power structures in society. More precisely, she's interested in the presence of nature in cities as a means of dividing oppressive systems, such as colonialism and capitalism. Her works serve as translations of personal experiences in unoccupied spaces found in the unceded Mohawk territory Tio'tia:ke (so-called Montréal). These abandoned spaces favour an ecosystem in which native nature endures constant changes. They represent a void within the flow of cities, a state of inactivity in the context of a production-driven society. Using scientific-type surveying as part of a methodical approach (consisting of exploring the terrain, taking samples, researching archives, collecting images and found objects, etc.), the artist generates a formal analysis of the biodiversity found in these locations. Cristel Silva exploits these observations as the basis for a multidisciplinary approach that includes textiles, photography, and printing techniques, thereby creating a succession of images that are visually reminiscent of scientific illustrations and self-referential symbolic landmarks.