Béatrice Boily
Photography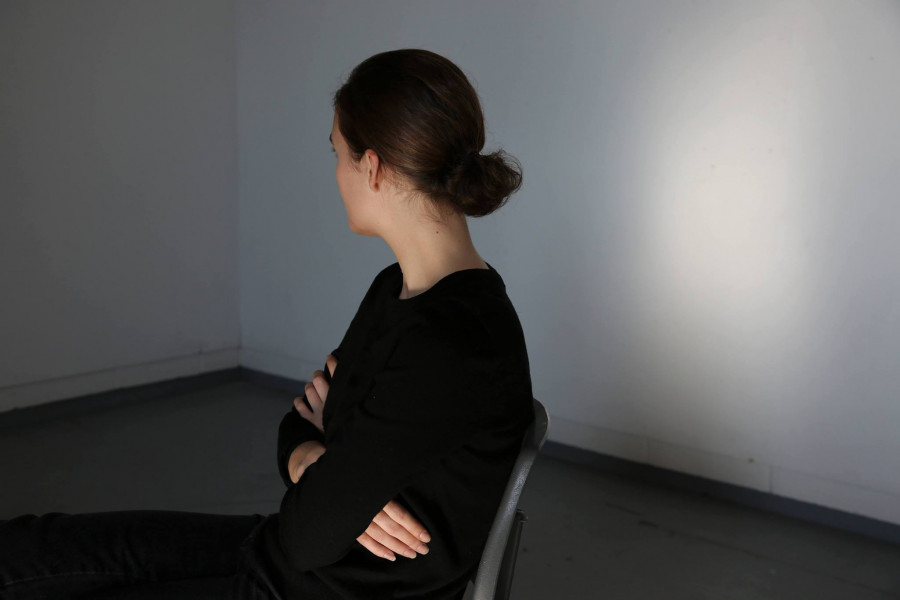 Biography
Béatrice Boily is a visual artist whose practice is rooted in the exploration of organic matter. Her interests lie in ecology and in the various processes and transformations that govern the material world. Boily's photographs, projections, and installations convey to the viewer an ephemeral vision captured in situ.

Béatrice holds a master's degree from Université du Québec à Montréal (2020) with distinction, and received the Pierre-Ayot Grant, awarded by Les fonds du centre de recherche en art Pierre Ayot (2017). Her work has been exhibited in Tio'tia:ke/Mooniyang/Montréal, at Galerie de l'UQAM, Centrale galerie Powerhouse, GHAM & DAFE; and internationally, at the Biennale Giovani Monza (Monza, Italy). She is preparing an upcoming solo exhibition for 2022, curated by Ariel Rondeau, at Regart, centre d'artistes en art actuel (Nionwentsïo/Lévis). Her work can be found in various private collections in Québec and Italy.

Béatrice Boily currently lives in Tio'tia:ke/Mooniyang/Montréal and works on the unceded lands of the Kanien'kehá:ka, Omàmìwininìwag and Huron-Wendat Nations.
Discover more about the artist
Artistic approach
Working with organic and mineral matter, such as water, rubber, clay, reeds, and wood, Béatrice Boily creates in situ interventions. Whether it involves extracting a ton of raw clay from its natural context, exhibiting it, then embedding it back into the stream; or creating a braid directly out of a field of reeds, her works infuse her subject matter with an animated character. Inspired by the particular dynamics of transformation, disappearance, and continuity of natural processes, the artist works in tandem with such phenomena and materiality.

Given the considerable physical commitment required for the large scale and weight of the substances she manipulates, the artist's dominant role on her subject matter is deliberately reversed. The resulting reciprocity that is established between the artist and her materials throughout the creation process leads to a fusion between her gesture and the work.

The ephemeral nature of Béatrice's work prompts her to document her interventions through recordings or even still photographs or video footage. The resulting images are presented as traces of her artistic process: they evoke states of transformation where being and doing are one and the same.