Gab More
Painting, sculpture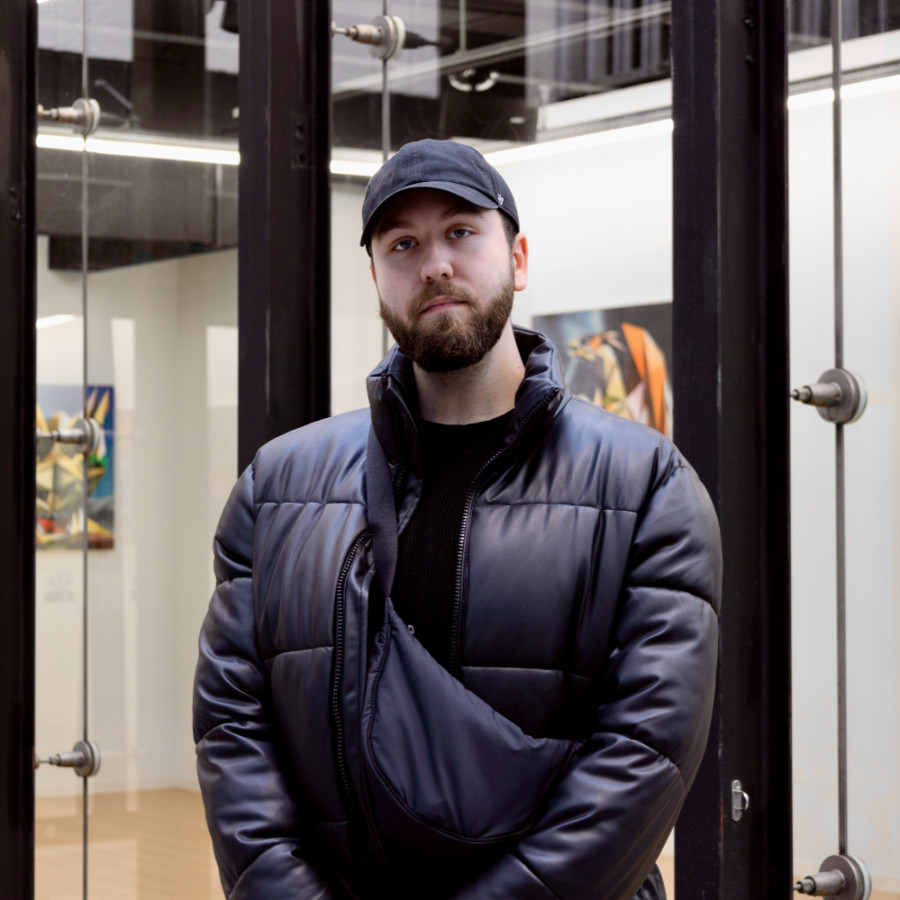 Biography
Gabriel Moreau, a.k.a. Gab More, creates multidisciplinary painting, which he studies in the Studio Arts program at Concordia University. Originally from Trois-Rivières, Gab relocated to Montréal in 2018 to pursue his career and studies, after earning a D.E.C. in Arts visuels from Cégep de Trois-Rivières. His work has mainly been exhibited in Montréal, notably as part of Art Souterrain festival, in addition to at VAV Gallery, Galerie Marc Gosselin, and Atelier Galerie 2112. He also presented his work at Menier Gallery (London, United Kingdom), as a Canadian finalist in the 2019 international Pébéo Mixed Media Art Prize competition. Gab More was recipient of Newad's 2018 Art Here award, which enabled his winning piece to be exhibited all across Canada throughout the year. Earlier in 2018, he represented his Cégep at the 29th edition of the Intercollégial d'arts visuels du Québec. Gab volunteered for the Biennale de sculpture contemporaine de Trois-Rivières also in 2018, and collaborates regularly with various Montréal galleries. He co-curated the Cégep de Trois-Rivières graduates' exhibition, presented at Espace Jeanne-Vanasse in autumn of 2019. Since the beginning of his studies in Studio Arts in 2018, Gab More has participated in 11 group exhibitions spanning 8 different venues.
Discover more about the artist
Artistic approach
This project explores in greater depth the artist's interest in the aesthetic and sociological influences of contemporary digital culture, and the production of cult images. More specifically, for this series of works, through allegorical and symbolic images reflecting dystopia and his inner conflicts, Gab More addresses the assimilation of digital culture in his own reality and imagination. These concepts constitute a continuation of the artist's usual practice, which until now has mainly focused on linking various digital culture aesthetics in order to facilitate the public's interpretation and understanding of the aura of his paintings. Without abandoning his preceding explorations, Gab now concentrates on the influence these images have had on his personal sense of folklore, his way of seeing the world around him, and how his emotions and fears fit into his practice. Through a new body of work, viewers will therefore simultaneously be exposed to issues relating to post-Internet culture in contemporary art, and to the complex internal landscapes of the artist. This series will mainly include two-dimensional works in acrylic, oil, or a combination of both mediums on traditional support materials.