Andrée-Anne Mercier
Painting, digital painting, installation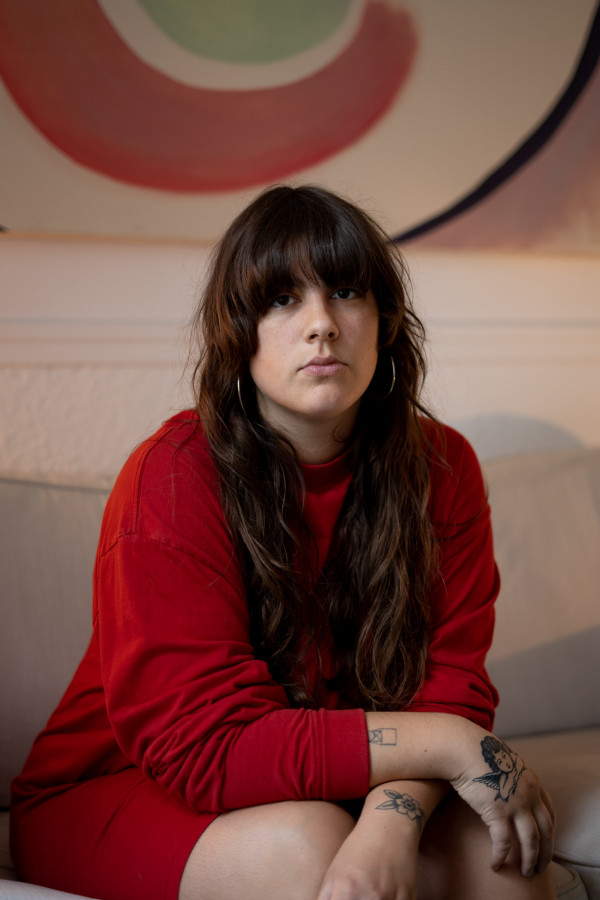 Biography
Montréal-based multidisciplinary artist Andrée-Anne Mercier recently graduated from the D.E.S.S. in the Fine Arts and Creative Technologies program at the Université de Montréal. Having earned her Bachelor's at UQAM in Arts visuels et médiatiques in 2015, she has participated in two artist residencies in Japan: at Studio Kura (2016) and AIRY (2017). She works with various mediums, such as painting, installation, sculpture, 3D modelling, animation, and video games.
Discover more about the artist
Artistic approach
Andrée-Anne Mercier's artwork explores and questions our daily lives, from which she extracts pop culture images from different eras. She also addresses the themes of memory and nostalgia – themes that are closely linked and fundamental for each individual. Rekindling a memory, whatever it may be, in the viewer is among the artist's main intentions. She creates ambiances that highlight individual and collective memories, which are selected based on their positive or negative qualities. They are mainly memories of places, but also of phrases, surroundings, or people.

By observing anecdotes from her daily life, she creates lighthearted projects that take the form of paintings, installations, 2D animation, and video games. The artist focuses on objects from daily life, which are analyzed and reused in accessible pictorial projects. The choice of mediums is paradoxical: a mixture of traditional fine arts and digital arts serves to relaunch a dialogue in the era of technology.

Infused with popular Japanese and retro culture, Andrée-Anne Mercier's works subtly address pop culture and the related nostalgia throughout the various decades. Pop culture tends to be entertaining. It supports cultural references that are easily accessible in society through social media. In this vein, in her animation and video games, the artist uses pixel art, a technique that has become very ingrained in our society. The interest in Japanese culture follows suit – pop culture has been built in large part around the increasing popularity of the Japanese aesthetic and cultural production. The search for memories and comparisons between the different retro periods enables an experimentation of various techniques in the creation of pictorial images.

The artist's current production focuses on the framing of Japanese and Hawaiian architecture, and on the creative process of the work, which consists of photography, then a digital decoupage technique, and finally, painting. This procedure results in paintings and forms emerging in space. The hybrid and playful associations between the different themes and visuals in the artist's work pave the way for an accessible dialogue between memory and nostalgia.